News from Berlin
Germany and India: Tightening Technology Ties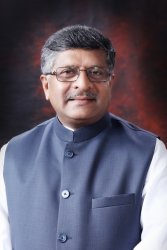 News from Berlin – Promoting collaboration between India and Germany in the Electronics and Information Technology sectors is the aim of a delegation, led by Mr. Ravi Shankar Prasad, Minister for Communications & Information Technology, from September the 15th to the 19th. Members of the delegation include officials from the Department of Electronics, including the State Secretary, representatives from Indian State Governments, representatives from the electronics industry and industry associations, and representatives from electronic cluster-developers.
A Roadshow on "Opportunities and Innovation in Electronics and IT" at Dresden, and Round Table Meetings at Munich, Berlin and Frankfurt are likewise being organized towards this end. The Roadshow and Round Table Meetings will provide an opportunity for German companies to interact with senior officials and decision makers on their areas of interest. The companies will be informed of the policy-environment, incentives, and the opportunities for R&D in the Electronics and IT sectors.
According to an announcement by the Embassy of India, German electronics companies operating in sectors such as telecom, LED FAB & products, automotive electronics, semiconductor ATMPs, consumer electronics and appliances, strategic electronics, EMC, avionics, medical electronics, solar PV, chip-manufacturing, microelectronics, product-based R&D, information technology etc. are cordially invited to participate in the Roadshow and Round Table Meetings.
News from Berlin – Berlin Global