Danish Film Festival: the best Danish Films at the Kino Babylon in Berlin
More than 60 of the most beautiful Danish films have been screened in Berlin's cult cinema Babylon
January 11th, 2023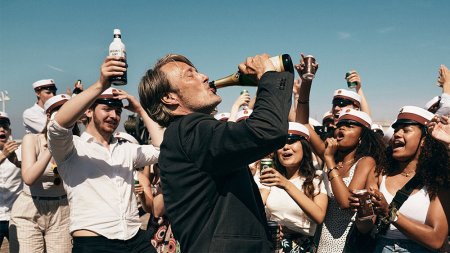 Babylon cinema in Berlin hosted the Danish Film Festival from January 11th from 26th: a review of more than 60 films between the best productions of Danish cinematography
Danish cinematography is one of the most peculiar in the world and in the beginning of 2023, Berlin saw more than 60 Danish films, among the best of this Country. The festival consisted of eighteen days, in a row, of projections, screening every day from 19:30 pm at the Kino Babylon Cinema of Berlin.
This Cinema is located between the popular and historical buildings in the city. It represents a cultural masterpiece of the German capital and in fact, not by chance, has been chosen to host this relevant event, organized by the Danish embassy. The Babylon is located on Rosa-Luxemburg Strasse and it has 510 seats, most of them constantly occupied during this festival.
Usually in this period of the year everybody is focused on the Oscars, the most important film ceremony of the world, with the most coveted award, the statuette. However, this year some of the attention has shifted to Berlin. Many famous actors and directors appeared on the Babylon screen: from Asta Nielsen and the Olsen gang to the big names of current Danish cinema, Mads Mikkelsen, Susanne Bier, Thomas Vinterberg, the program presents absolute screen highlights.
All the films were projected in the original language with German or English subtitles and the inauguration of the show was made by Ambassador Susanne Hyldelund and Thomas Vinterberg's Oscar-winning film "Der Rausch". This unique festival allowed us to get to know the Danish world through cinematic works recognized worldwide, in one historical place in Berlin.
References:
News from Berlin