DMY: International Design Festival
Berlin annual contemporary festival is here
May 09th, 2018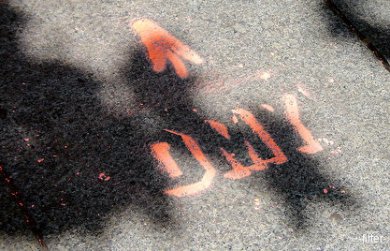 DMY Berlin is an annual contemporary design festival where both aspiring and established designers present new products, prototypes and design concepts.
DMY developed from a visionary nucleus of leading creative thinkers from the Berlin design scene, whose expertise lies in the recognition and transformation of current as well as coming trends in culture and design.
The objective from the beginning until today is to bring together the powerful potential of contemporary design; to give it a space and setting and to expose it to a wide array of audience. At the same time the industry and economy are given the opportunity to get in contact with innovative developers and designers and therefore make use of the developed synergies.
History of the DMY - International Design Festival
DMY holds the yearly DMY International Design Festival Berlin in spring, which has established itself into a scene-meeting place, design laboratory and playground over the years.
Over a period of four days young designers and renowned creatives present the newest developments in contemporary design, giving Berlin designers the opportunity to network with the international design scene. Current developments will be showcased, future trends detected and interdisciplinary projects and utopian designs will be encouraged. The borders between art and design are often free flowing.
Today the DMY International Design Festival occupies a crucial role in the global fair - and events - calendar as an independent event format for creative, experimental and innovative design.
Global Activities of DMY
Furthermore DMY Berlin represents the German capital as the "City of Design" (UNESCO) all year round; with exhibition events on a global scale it has won worldwide recognition as a contemporary exhibition platform in and from Berlin.
With different contributions to global existing design festivals, through the means of special exhibitions, road shows and cooperative projects, DMY consistently furthers its network. As an interdisciplinary platform for young creatives as well as established, internationally operating designers, DMY Berlin encourages a cross-cultural dialogue between the global design scene and the city of Berlin.
News from Berlin