Volkswagen Foundation Refugee Conference
On Thursday, March the 17th 2016 in the Castle Conference Centre Herrenhausen of Hannover at 19:00 the Volkswagen Foundation will Host a Conference Regarding the Refugee Dilemma
February 23rd, 2016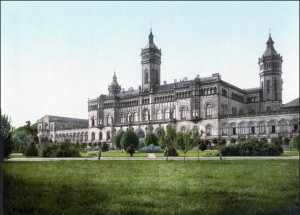 The Volkswagen Foundation is an independent, non-profit organization and has been funding research projects in all disciplines since 1962. The Events of the Volkswagen Foundation are aimed at strengthening the bond between science and society at large and generating new motivation for the transfer of research results. Since January 2013, workshops and conferences are held in the newly reconstructed Herrenhausen Palace, where the Foundation also offers a series of events open to interested members of the public.
During the Conference of the 17th of March, experts and keynote speakers will attend and address some of the core issues regarding how Germany can support the refugees seeking help.
Some of the questions to be discussed at the conference include the following:
Could Germany cope with unlimited immigration economically?
How could an integration of all help-seekers succeed?
What image we want from our society in view of increasing needs that face the world?
How can the refugee disaster in the Mediterranean end?
What are the political and regulatory acts Germany could do in order to avoid the incredible amount of deaths among the refugees on their way to Europe especially at sea?
These and other matters will be discussed by Prof. Dr. Sabine Hess, migration researcher, University of Göttingen; Prof. Dr. Klaus Bade, migration researcher and Policy Advisor, University of Osnabrück and Prof. Michael Huether, economist and director of the Institute of the German Economy.
The public evening events take place without registration procedures. There are 250 seats available. The seats are allocated on a "first come, first serve" principle. It is not possible to reserve in advance. Admission is free. Doors open at 18.15.
References and Links
News from Berlin
Ambra Nicole Strub, Berlin Global