News from Berlin
The Young Euro Classic Festival in Berlin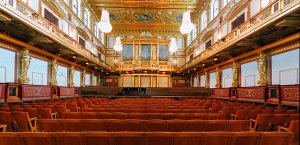 News from Berlin – For the second time this year, the Young Euro Classic Festival is scheduled to take place in Berlin. The international festival, founded in 2000, was established as a platform for symphonic youth orchestras. The concerts focus on classical and contemporary pieces by composers from all over the world. The first part of the festival took place in June, when young musicians performed at the Berlin Philharmonie and the second part of the Young Euro Classic Festival will take place from August 8 until August 17 2014, at Admiralspalast.
The original idea of the festival was to create a platform for the best youth orchestras from around the world to display their cultural diversity and promoting the classical repertoire or contemporary music from their respective countries of origin. This year, the bi- and multinational orchestras have previously performed in China, India, South-Eastern Europe, Turkey, Japan, Russia, Brazil and in various cities in Germany. On average, the festival receives around 20.000 visitors a year and it attracts audiences willing to discover unknown works from home and abroad as well as enjoying symphonic masterpieces.
The festival is under the patronage of the President of the European Parliament, the European Commissioner for Education, Culture, Youth and Multilingualism and the Mayor of Berlin. For more information, including this years' programme, check the Young Euro Classic Festival's website.
News from Berlin – Berlin Global