News from Berlin
The Philharmonic Octet in Berlin Tomorrow
The Philharmonic Octet Berlin continues with it's incredible traditional concerts in January.
The event will take place at 20:00 hours on the Chamber Music Hall.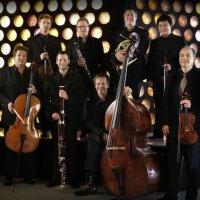 News from Berlin. The Berlin Global wants to recommend this amazing and classic event, so if you want to enjoy about the best tradicional Berliner music, do not hesitate and go to the Chamber Music for a reasonable price. The Philharmonic was founded more than 70 years ago, and we should emphasize that it is one of the oldest in tradition of the many chamber music ensembles that have originated in Berlin.
This year is going to be continued with its premiere of Needle Soup by the Serbian composer Isidora Žebeljan. And besides: Franz Hasenöhrl, Till Eulenspiegel einmal anders! Wolfgang Amadeus Mozart, Clarinet Quintet in A major K. 581; Franz Schubert, Octet in F major D 803.
You can read more information here:
http://www.berliner-philharmoniker.de/en/ensembles/group/philharmonic-octet-berlin/
Berlin Global
News from Berlin.