The 10th Baduk Botschafter Cup: Berlin's Go Competition
On June 16th and 17th, Berlin will host the 10th Baduk Botschafer Cup to celebrate the popular game Go
June 15th, 2018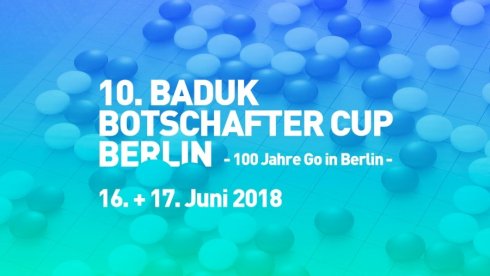 Berlin will host the 10th Baduk Botschafter Cup on June 16th and 17th at the Korean Cultural Center (Leipziger Platz 3) in Berlin. The game Baduk, known internationally as Go, has found popularity in Germany.
On June 16th and 17th, the 10th Baduk Botschafter will be held at the Korean Cultural Center in Berlin. Baduk is better known internationally as the Chinese game Go. It is a strategic game that is traditionally considered one of the four essential arts in China. The game has gained worldwide popularity, especially in South Korea and Germany.
In March 2016, Google's computer program, AlphaGo, played South Korean Go champion, Lee Sedol, in a friendly competition. Sedol was ultimately defeated by the program, but it inspired many people around the world to begin learning the game and sparked renewed interest in Go competitions.
The Baduk Botschafter is monopolizing on Go's newfound popularity by making its reappearance after a hiatus of a few years. The competition will coincide with the 100th Anniversary of the Go Association of Berlin, which is co-sponsoring the event with the Korean Cultural Center. The tournament will have five rounds on June 16th and 17th. There will be ten prizes, a total of 1700€, awarded to successful participants. Additionally, the competition will also host a viewing of "AlphaGo," a 2017 documentary that follows the creation of the artificial intelligence program and its victory over Lee Sedol, the evening of June 16th.
Registration ends at 10:30am on June 16th, and the awards ceremony is scheduled to be held on June 17th at 4:00pm.
For more information please visit: https://turniere.govb.de/bbc/news.php
References
News from Berlin