Thailand in International Green Week 2016
Berlin Celebrated Green Week in Mid January 2016
January 29th, 2016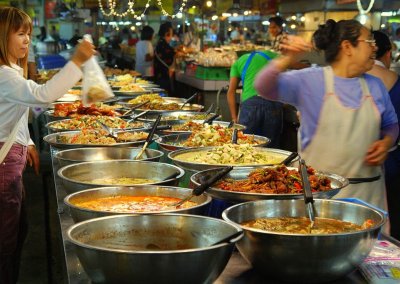 Berlin was coloured-green in the middle of January, due to the International Green Week that was celebrated. The International Green Week has been a fixture on Berlin's exhibition calendar since 1926. It is held every year in January and is known as the world's biggest fair for food, agriculture and horticulture. There is around 26 exhibition halls with about 1.500 national and international exhibitors presenting their typical regional products and services. International Green Week Berlin is one of the oldest fairs in the German capital. All the exhibitors have the opportunity to present agricultural products from all over the world to trade visitors and the public alike. Visitors can also sample international cuisine and stock up on treats to take home.
Thailand was one of the participants at this years event, where they had traditional food and dance performances on display. In addition to that, the Rundfunk Berlin-Brandenburg conducted an interview about Thai fruits with the representative of the Marketing Organization for Farmers from the Ministry of Agriculture of Thailand. The show was broadcasted on Monday, January 18th.
You have the unique opportunity at the event to experience the culinary delights of Thai cuisine. There were a variety of local products from Thailand presented at the fair. The Thailand Pavilion was opened on January 15th by Chirstian Schmidt (Federal Minister of Food and Agriculture), Ambassador Nongnuth Phetcharatana, Mr. Nisakorn Jungjaroentham (Deputy Secretary General) and Mr. Joachim Rukwied (President of the German Farmers' Association). Among diverse native products, some high quality food products were presented, from different providers such as the Doi Tung Development Project, Mae Fah Laung Foundation and jasmine rice from the Ministry of Agriculture and Cooperatives.
News from Berlin
Marina Pejič, Berlin Global