Swedish Embassy Offers Language Scholarships to Entrepreneurs
The Embassy of Sweden in Berlin is offering language scholarships to promote entrepreneurship between Sweden and Germany
July 08th, 2016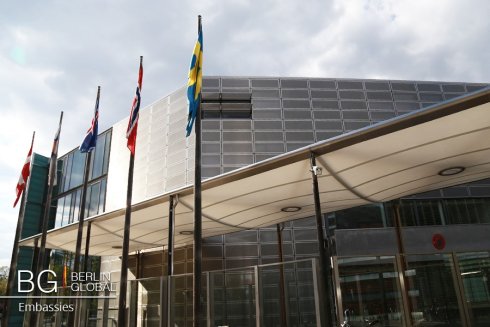 Germany is Sweden's top export destination. Success in the entrepreneurial sector is very much connected to a person's ability to communicate coherently. Different languages should no longer be a barrier for entrepreneurship but an opportunity for cultural exchange with economic benefits.
In today's world, multilingualism has become a vital job requirement. Globalization has led to the free movement of goods, services and people. Goods are manufactured on one continent and sold in another. People can easily move from one country to another to study, acquire new skills or for better employment prospects. Companies from different countries cooperate and compete for the supply of raw materials, exports and imports.
However, according to research compiled for the European Commission, up to 11% of businesses have lost contracts due to communication difficulties. The Government of Sweden in collaboration with the embassy of Sweden in Berlin, recognizing the importance of multilingualism for entrepreneurship, is offering scholarships for German language learning. It is hoped that this initiative will assist in establishing better connections between Swedish and German companies.
As Germany is Sweden's most important trading partner, the Government of Sweden places great emphasis on proficiency in the German language. Scholarships will be awarded to employees of Swedish companies, with particular emphasis on those working in German speaking regions. In this way, the participants' communicative skills in the German language will be improved, allowing them to improve business prospects.
There are 24 different languages within European Union and over 60 regional or minority languages. Different languages should not necessarily be considered as a barrier for communication but as avenues for cultural exchange with economic and political benefits. Scholarships awarded to people to learn languages are wonderful initiatives which contain benefits not just for the individual but for society as a whole.
References:
News from Berlin
Vicky Milioti, Berlin Global