Survival Stories from Ravensbrück Showcased at Russian House
New Exhibition at Russian House Showcases the Stories of Women Who Survived the Concentration Camp
September 12th, 2016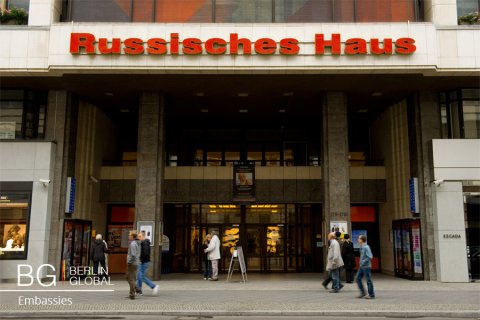 From 1st September, a new exhibition is starting at the Russian House in Berlin. The 'While we are on this earth' exhibition tells the survival stories of women who lived through the 'Ravensbrück Concentration camp. At the opening evening, the 'Perepjolotschki' ensemble will perform traditional Russian songs.
The exhibition was created for World Peace Day, which was established in 1981 and is celebrated around the world. The day is devoted to "commemorating and strengthening the ideals of peace both within and among all nations and peoples". The mission of World Peace Day is to create a globally shared date when all of humanity will commit to peace and forget about its differences. It aims to contribute to building a culture of peace.
This exhibition focuses on the life stories of survivors of the Ravensbrück concentration camp. The concentration camp was built in 1938 and was intended to hold exclusively female prisoners. Between 1939 and 1945, the camp housed around 130,000 - 132,000 female prisoners. The prisoners came from every country in German-occupied Europe, although the majority were Polish.
At the opening day of the exhibition, the 'Perepjolotschki' choir performed various Russian folk songs. The choir was established in 1984 by the daughter of Russian emigrants in West Berlin. They sing songs of love, sorrow, pain, and joy alongside songs which have been sung for centuries by women in the villages of Russia.
References:
News from Berlin