SMAU 2016 – Italy Restarts UP in Berlin
Italian businesses meet the German public for a new exciting project on the excellence of "Made in Italy
June 14th, 2016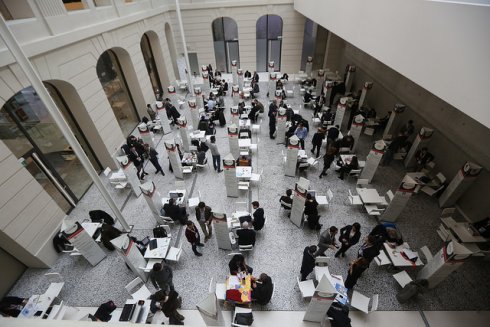 Germany and Italy seem to be getting closer every day, which is clear from "Italy Restarts Up in Berlin", the new exciting project taking place in from June 15th to June 17th. The initiative is aimed at creating a bridge between the Italian startups system, the Berlin Hub, and the German market by encouraging German investors and entrepreneurs to find out how Italian startups and incubators in well-known sectors such as Agrifood, Fashion, Design, and Manufacturing are currently rapidly expanding.
The event is taking place under the auspices of SMAU, the Italian Trade Association (ITA), the Italian Ministry of Economic Development, the Italian Embassy in Berlin, and the Agency for the Internationalization of Italian Companies.
From June 15th to June 17th, one cannot miss the exhibition "Italy Restarts Up in Berlin", held at "Palazzo Italia" – Unter den Linden, number 10 – where dozens of entrepreneurs from different fields will gather to export Italian culture, innovations, technologies, and products to the German public. The sectors for which Italy is most known for are all going to be covered, from Agrifood, to Industry 4.0, to FinTech, Fashion, and Design.
The purpose of the event, as stated by SMAU's president Pierantonio Macola, is to introduce the excellence of "Made in Italy" to German entrepreneurs, investors, and managers, so as to activate trade relations, partnerships, and investments between various international ecosystem professionals visiting and the Italian ones taking part in the initiative.
The inauguration will take place at the Italian Embassy on Wednesday evening, where the Italian Ambassador to Germany Pietro Benassi will welcome those interested in the project. The second day is going to cover panels and exhibitions at Palazzo Italia, and the closing day will be focused on scheduled tours on the reality of German innovation ecosystem.
References and Links
News from Berlin
Laura Serra, Berlin Global