Robert Bosch Foundation Launches a Fellowship Program in Germany
The Fellowship Focuses on Providing Professional Training to its Members and to Create Stronger Bonds Between the United States and Germany
February 29th, 2016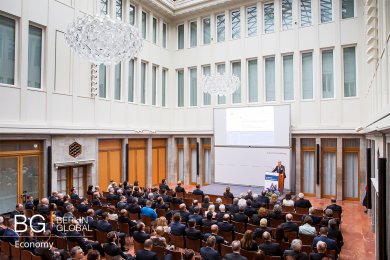 The Robert Bosch Stiftung Foundation Fellowship program is aimed at strengthening the friendship bonds and comprehension between the United States and Germany. The fellowship, based on an intensive professional development program in Germany, has the goal of familiarizing skilled American professionals with issues concerning the politics, economics and cultural environment of the Federal Republic of Germany and the European Union.
The Bosch Fellowship tries to reach transatlantic relations by expanding Fellow's professional cultural horizons in order to enhance their professional competence and expertise.
The Robert Bosch Foundation sent its first Fellows to Germany in 1984. Nowadays the Fellowship program involves three fundamental components which are one or two high-level work phases in institutions based in Germany, a variety of professional seminars and training on the German language.
Concerning the work phases, Fellows are supposed to develop them at a key German institution which could be the federal government, the parliament, private corporations, major German media or cultural organizations.
In order to send the professional Fellows to the job position suiting their background, the Robert Bosch Stiftung works together with them in order to secure that they develop the work phases at a place related to their professional goals and interests. On the other hand, the seminars are focused on contemporary German and European issues which will allow the Fellows to broaden their professional development.
The Robert Bosch Stiftung has opened an office in New York at Cultural Vistas with the purpose of handling applications. After the preliminary selection thirty applicants are invited to New York for interviews made by a German-American selection committee. At the end up to 15 fellows are selected.
The public evening events take place without registration procedures. There are 250 seats available. The seats are allocated on a "first come, first serve" principle. It is not possible to reserve in advance. Admission is free. Doors open at 18.15.
References and Links
News from Berlin
Carla Merayo, Berlin Global