Queerness in Photography Berlin Exhibition
Hosted by the C/O Berlin, the Queerness in Photography exhibition offers a unique insight into the representation of identity, gender and sexuality, all through the medium of photography.
September 23rd, 2022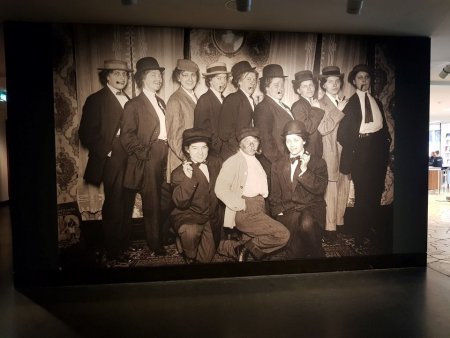 Within the exhibition's three different components, guests have the opportunity to learn more about the once-suppressed histories of LGBTQ+ people, contained within historical image materials.
Since its invention in 1839, photography has been a highly significant method of communication and influence, both as a way to express oneself but equally categorise and stigmatise others.
The exhibition can be found at the C/O Berlin from 17th September to 18th January 2023, featuring the works of Sébastien Lifschitz, Cindy Sherman and actress Tilda Swinton, each exploring the socially constructed binaries of gender and sexuality. What is particularly remarkable about the exhibition, setting it aside from conventional art galleries, is the lack of context accompanying each particular work, with no small plaque stating the subject, photographer or date, but rather simply a sweeping anonymity.
Instead, the protagonists are presented alongside more general information about the social shifts and conditions within which this art form flourished and developed. The photographs never seem to take a size bigger than perhaps an A4 sheet of paper, and are inscribed with various personalities and text from former owners. The edges of photos may be torn or peeling, many are no bigger than a photograph one may find in a wallet, but the result is striking. Time passes as guests walk through the exhibition, shifting from figures clouded in sepia towards increasing colour.
Within the photos, there is also a refreshing lack of inhibition, with the characters standing with pride and confidence, despite the social marginalisation they may experience. The characters appear playful and positive, made to be taken at face value through the lack of context surrounding them.
Whether depicting the role of queer individuals in the social phenomenon of cabaret, cross-dressing within Prisoner of War camps, sisterhoods forming for the protection of transgender women or the gender expression of women in Women's Colleges in the United States, the exhibition presents the anonymous, hidden histories of queer individuals within a totally new light.
References:
News from Berlin