News from Berlin
PLAY NORDIC at the Nordic Embassies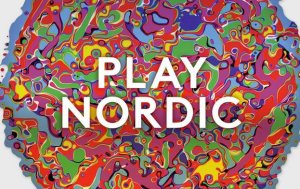 News from Berlin - The three month long festival celebrates nordic music and design and will display exhibitions of music and everyday life, contemporary design and music performances. Other sections of the event will include talk shows, a cinema, a children's playground and a record store. There will also be a café in connection to the event where it will be possible to enjoy a cup of coffee or a beer and listen to music, as well as live concerts, video installations, artist talks, networking events and workshops.
The display of contemporary design will be a architecture exhibition inspired by the nordic nature with elements such as stone, forest and sky. The selected furniture pieces are contemporary representatives for the current design scene in the five countries, by both Nordic designers and Nordic companies. Nordic Playlist.com will, amongst others be promoted in the visual and music installations. This is a newly released music website that brings Nordic sounds to music lovers through their favorite artists and tastemakers. The visitors will be able to try out innovative designed instruments, which will also be possible for the children to try out during the workshops.
PLAY NORDIC also aims to promote cultural exchange and enhance networks of trade between the Nordic countries and Germany. The German market is increasing in importance for Nordic music and design. PLAY NORDIC will create a platform which can be used for Nordic artists in Berlin to meet with professionals in the German creative industries.
News from Berlin – Berlin Global