News from Berlin
Maximizing Impact of Cultural Diplomacy on EU Foreign Policy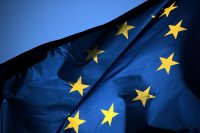 News from Berlin - Last month, Androulla Vassiliou, Commissioner for Education, Culture, Multilingualism and Youth, addressed the question of "How can the European Union and its Member States maximize the impact of culture in foreign policy?" at a meeting in Brussels involving policy makers, cultural organisations, artists and academics from 54 European and non-European countries.
They discussed proposed recommendations by experts which could form the basis of a new EU strategy on the role of culture in the EU's external relations. The proposals follow a pilot initiative, launched by the European Parliament and led by the European Commission in cooperation with experts from the Goethe Institute and other cultural organisations. Pierre Vimont, Executive Secretary General of the European External Action Service, and Morten Løkkegaard, Vice-President of the European Parliament's Culture and Education Committee, will also address today's discussion, which will feed into final recommendations, due to be published in the next few weeks.
The pilot initiative aims to promote better cooperation between Member States and to maximize the added value of European cultural diplomacy. Increased cooperation between cultural institutes and civil society, partnerships between cities and the creation of European 'creative hubs' in countries such as China and Brazil are among the ideas which have been under discussion during the consultations involving the Commission and cultural groups. The meeting will also discuss how best to help artists, producers and companies to break into new markets outside the EU.
News from Berlin - Berlin Global