Malaysia in the Asia-Pacific Weeks
The Embassy of Malaysia is promoting Malaysia for businesses
May 30th, 2016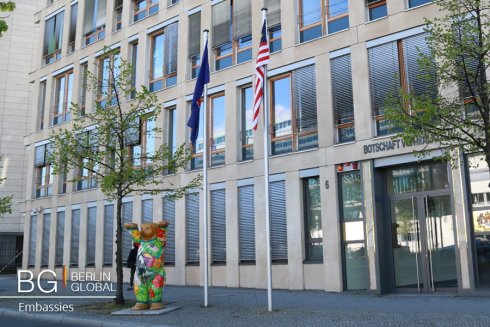 On May 24th, 2016, The Embassy of Malaysia took part in the Asia Pacific week that was held at the European School of Management Technology, in Berlin, Germany. The embassy jointly with Malaysian Investment Development Authority (MIDA) arranged a seminar on "Starting Business in Malaysia: What Can One Expect?"
Malaysia is located in the center of Asia-Pacific's strategic maritime trading route, and offers a myriad of opportunities for trade and investment. With the beginning of the ASEAN Community in 2016, the opportunities and benefits offered are expected to expand even further. Political stability, economic competitiveness, good connectivity and ease of doing business make Malaysia an ideal place to conduct business in the region.
The Seminar concentrated on the following questions such as, what potential Malaysia has in a marked area, where Malaysia sees itself in terms of development of high technology in the next 10 years and how the value-added economic sectors will grow. The Malaysian Investment Development Authority (MIDA) assists companies, which intend to invest in the manufacturing and services sectors, as well as facilitates the implementation of their projects. The wide range of services provided by MIDA includes providing information on the opportunities for investments, as well as facilitating companies that are looking for joint venture partners.
Moreover, Asia-Pacific Weeks annually invites leading experts to Berlin for an exchange with an economic region with highest growth-rates and a notable influence on the global future. The two-week event gathered specialists from the Asia-Pacific region and Europe to discuss on topics from economics and politics, research and science, culture and society, including also economic entanglement and the transfer of knowledge.
News from Berlin
Sopiko Reizba & Aira Lukka, Berlin Global