J.M. Synge Exhibition opens at the Embassy of Ireland, Berlin
The German-Irish Society of Würzburg and the City of Würzburg are Proud to Present an Exhibition of John Millington Synge's Photographs, Taken on His Travels in Wicklow
October 12th, 2015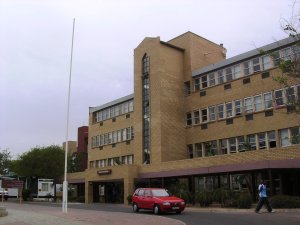 The Embassy of Ireland in Berlin and the German-Irish society are proud to announce the opening of a thematic exhibition dedicated to the famous Irish poet and travel writer John Millington Synge. The exhibition will be held inside the embassy of Ireland in Berlin, from October 19th to November 20th.
Since its foundation, the German – Irish society aims to promote Irish culture and tradition in Germany by organizing conferences, lectures and cultural events. Also, they support and sustain all the cultural, political and academic initiatives implemented by the Irish Embassy.
John Millington Synge (1871 – 1909) was a famous Irish poet, playwright and travel writer. He is mostly known for the pictures he took during his long travels. The pictures that will be shown during the exhibition were an essential part of J.M. Synge's work, as he believed that they were the only way to never forget the images he wanted to give to his public.
After studying languages and literature at the Sorbonne University in Paris, he moved to Italy for a while and discovered his big interest for local lives and cultures. Here is where Mr. Synge started to think about the masterpiece of his life: The Stories of the Irish Countryside. Thanks to the poet William Yeats, who persuaded him to leave Paris, John Millington Synge moved to the far west of Ireland, in the Aran Islands. Once there, he was be able to focus on the daily lives of Irish people, who soon became the main characters of his plays.
120 years ago, John Millington Synge moved to Germany to study music in the city of Würzburg. For this reason, the Irish Embassy and the German Irish society are thinking about this exhibition as a way to underline the friendship between Germany and Ireland. To better remember it, they decided to involve Würzburg in the organization process as well. On Monday October 19th, celebrations will start around 6:30 pm with a tasting of delicious Franconian wine for welcome visitors.
References and Links
News from Berlin
Silvia Pennazzi Catalani, Berlin Global