Acclaimed Japanese Cartoon Movie Displayed at the Japanese Embassy
Isa Takahata's Masterpiece
August 05th, 2015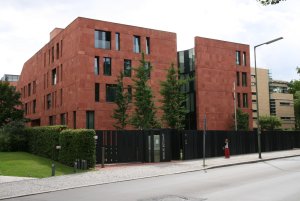 Yesterday, August 4th, at the Japanese Embassy was shown the 1988 movie The Grave of the Fireflies, directed by Isa Takahata from Ghibli studios. What better way for the country to show its culture than through animated movies for which it's famous for. Many acclaimed films, such as Princess Mononoke or Spirited Away, were produced by Japanese directors.
火垂るの墓, Hotaru no haka, is the Japanese name of the cartoon displayed on August 4th. The film tells the story of two orphans in post-World War II Japan. The film is well known for being one of the saddest and tragic cartoons ever produced by the Japanese studio.
Seita, a fourteen years old boy, takes care of his little sister Setsuko, only four years old, after their mother dies in the incendiary bombing on Kobe in 1945 by the American army. Unable to contact their father, an officer in the Japanese imperial navy, they decide to live with their previously unbeknownst aunt. However, before reaching their destination, they stay in an abandoned shelter, which at night is lit by thousands of fireflies. Many problems occur during their stay; there is a lack of food and medicine and they are forced to steal in order to survive.
The movie teaches a lesson of a peace and accurately portrays the futility of war. It is a realistic story, inspired by the semi-autobiography by Akiyuki Nosaka, written in 1967. It is a story of siblings, trying to help each other in a country that has just surrendered, and is facing the weary challenge of rebuilding life and society. It is a reminder not to forget the many losses and the suffering that occurred after the war ended.
French newspaper Le Figaro, wrote in 1996, "the movie spares no spectators. This cartoon could be for adults, the scenes being so moving".
References and Links
News from Berlin
Smoh, Berlin Global