News from Berlin
ITB Berlin: Where are we heading to?
TOURISM: A TOOL FOR THE IMPROVEMENT OF INTERNATIONAL RELATIONS
Politicians, entrepreneurs, professional travel personal and the general public will be present at the next ITB BERLIN (March, 5th-9th).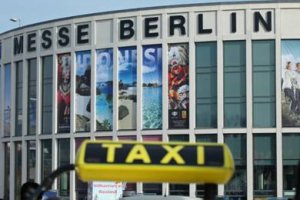 News from Berlin. In two weeks, eyes from every corner of the world will focus on Berlin. The ITB Berlin, with the tagline of The World´s Leading Travel Trade Show, will take place between the 5th and 9h of March. During the first three days, the Messe is open only to the trade visitors however during the final two days the event will be opened up to the general public, offering anyone who wants to enjoy the intercultural environment that can only be found in this trade show a chance to enter.
Society must not forget about the importance of the development of the tourism industry over time, and neither about the economic consequences that this growth has brought to the countries all over the globe. According to Mr Scowsill, President and CEO of the World Travel and Tourism Council, tourism has become a pivotal indicator of the economic development of any given country.
We want to take this even further, and say that touristic activity was one of the first unconventional ways to put into practice the meaning of Cultural Diplomacy. That´s why we want to give special attention to such an important event that will take place in such an international city as Berlin. During the last ITB we saw several politicians, such as the German Chancellor Angela Merkel, the Indonesian president Susilo Bambang Yudhoyono, representatives of the World Tourism Organization (UNWTO), the Pacific Asia Travel Association (PATA) and the World Travel & Tourism Council (WTTC), as well as more than 100 ministers of tourism and state secretaries, who met in Berlin to help shape the future for growth in the tourism industry.
This year the focus of the ITB Berlin is the future.
During the three first days of the ITB, there will take place the ITB Convention, with time allotted for the discussion of the following topics: young professionals, business travel, CSR, destination and a congress called as Future, Hospitality, Marketing. The ITB convention will conclude the sessions with several workshops.
Berlin Global
News from Berlin.