ISRAELI FILM FESTIVAL
The SERET 2022 German Israeli Film and Television Festival celebrates its seventh anniversary, taking place between the 4th and 14th September.
September 12th, 2022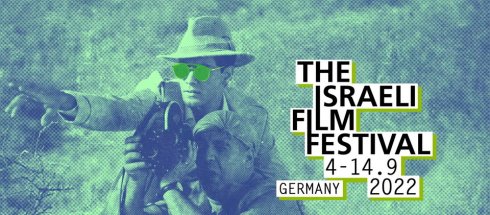 Adopting a hybrid format - with films both on the big screen and streamed live for online audiences - the Israeli Film Festival will take place once again this September, supported by the Israeli Embassy Berlin.
Cinemas throughout Germany, including in Berlin, Cologne, Frankfurt, Hamburg and Munich, will screen this year's colourful line-up of films from contemporary and previous directors alike.
Within Berlin, the celebration of Israeli cinema and filmmakers will span various cinemas throughout the city's districts, with a particular focus on the works of young Israeli film students who won the SERET Promising Director Award this year. Such works will be presented alongside a wide range of genres and directors, both currently active, as well as in remembrance of those who have passed. From comedy to documentary, historical accounts to animated children's films, the festival promises something for everyone.
The cross-cultural nature of films within the festival can equally be observed within the recent project 'FROM SDEROT TO BERLIN', as a dedication to films made by students at the School of Audio & Visual Arts at Sapir College. This initiative is supported by the district of Steglitz-Zehlendorf in Berlin. The festival also emerges in collaboration with Jewish Culture Days Berlin, observed within the joint screening of films including 'Greener Pastures' and 'On This Happy Note'.
References
News from Berlin