International Museum Day: Celebrating the Role of Museums in Society
A Cultural Extravaganza of Music, Dance, Word Art and Circus
May 11th, 2023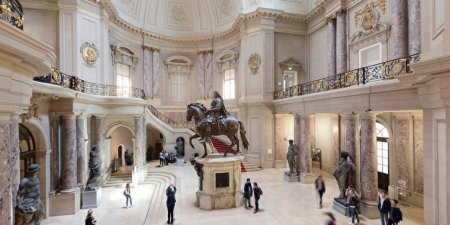 Museums are an integral part of our society, preserving and presenting the rich cultural heritage of our past, and showcasing the creative achievements of our present.
Every year, on May 18th, museums around the world come together to celebrate International Museum Day. This day is dedicated to promoting the importance of museums in our society, and raising awareness about the vital role they play in preserving and sharing our collective history.
The theme for this year's International Museum Day is "The Future of Museums: Recover and Reimagine". This theme reflects the challenges that museums have faced during the COVID-19 pandemic, as well as the opportunities for innovation and transformation that this crisis has presented.
Museums have had to adapt to new ways of engaging with their audiences, from virtual exhibitions to online events and digital outreach programs. While these innovations have allowed museums to reach new audiences and expand their reach, they have also highlighted the importance of physical spaces and the unique experiences that they offer.
As we look to the future, museums must continue to adapt and innovate, while also preserving the traditional values and principles that have made them such an important part of our society. Museums must be places of inspiration and learning, providing opportunities for people of all ages and backgrounds to engage with art, culture, and history in meaningful and transformative ways.
International Museum Day provides an opportunity to reflect on the important role that museums play in our society, and to celebrate the hard work and dedication of museum professionals around the world. Whether you are a student, a teacher, a tourist, or a local resident, there is something for everyone to discover and enjoy in the world of museums.
In Berlin, a city with a rich cultural heritage and a vibrant arts scene, there are countless museums to explore and discover. From the world-renowned collections of the Museum Island to the cutting-edge contemporary art galleries of the city's vibrant neighborhoods, Berlin is a city that celebrates the power of museums to inspire, educate, and transform.
This year, on May 18th, take the time to visit a museum, whether in person or online, and explore the treasures that they have to offer. Celebrate the role of museums in our society, and join the global community in recognizing the vital importance of preserving and sharing our cultural heritage with future generations.
References:
News from Berlin