German Language Teachers at Universidad De Talca in Chile Will Get Training
Cooperation Was Established Between the Chilean University and "Wilhelm Von Humboldt" Institute in Germany
August 13th, 2015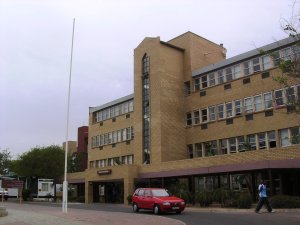 At a ceremony at the German Embassy in Santiago, the Professional Institute of German "Wilhelm von Humboldt" (LBI) signed an important cooperation agreement with the University of Talca in Chile for training professors of the German language. The agreement, which was significantly promoted and influenced by the German Embassy in Chile, was the result of months of hard work by both parties and will mean a significant boost to the promotion of the German language in Chile.
Jens Lütkenherm from the German Embassy in Santiago mentioned the concrete benefits of this agreement to meet the needs of the 27 existing German schools in Chile: "Our government supports a global network of more than 1,700 German schools, 27 of them in Chile. The best schools would not enjoy good reputation without key people, meaning qualified, motivated and dedicated teachers. In that sense, the LBI and its commitment to the training of qualified teachers play an extraordinary and indispensable role for Chilean and German schools for teaching the language."
Rector of the University of Talca, Prof. Dr. Álvaro Rojas Marín highlighted the agreement as a key to expand the academic horizons of the university, especially with the German institutions: "The training of bilingual teachers, both German and English, is one of the corporate strategic objectives that the University of Talca has identified ahead in order to become more global and more connected with the world, and to offer students opportunities of better integration and development."
Under this new institutional framework, the LBI, now called German School of Education at the University of Talca, will continue to develop its training of future teachers.
References and Links
News from Berlin
Alice Zhubanova, Berlin Global