German-Italian Exhibition Inspired by Leonardo da Vinci
German-Italian Cooperation Brings Another Amazing Exhibition to Life
September 12th, 2016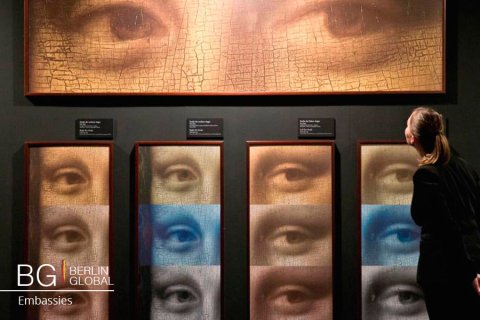 In cooperation with the 'Castello Sforzesco', the Brera Art Gallery in Milan and the Italian Cultural Institute, the Klassik Stiftung Weimar is presenting a new exhibition. It is focussed on how Johann Wolfgang von Goethe and Giuseppe Bossi were fascinated by Leonardo da Vinci.
Giuseppe Bossi, one of the foremost figures of neoclassical culture in Lombardy, was fascinated by Leonardo da Vinci and devoted a large part of his life to studying his works. Bossi gained fame mainly through Eugène de Beauharnais, who commissioned him for a copy of the Last Supper.
Bossi's last work was a series of drawings representing events in the life of Leonardo da Vinci. He published a special work entitled 'The Last Supper by Leonardo da Vinci',which had a great impact on Johann Wolfgang von Goethe, who shared Bossi's dream of saving Leonardo's fresco and his works.
Goethe wrote 'About Art and Althertum', an extensive essay on Bossi's attempt to restore the Last Supper. When Goethe visited the sacrament for the first time in Milan, it was already badly damaged. He therefore considered Bossi's work even more important.
The exhibition is centred around Bossi's scientific works, which have been newly edited. They were acquired for Weimar in 1817 by Grand Duke Carl August in Milan. The work carried out by the curators constituted a great cultural transfer between Weimar and Milan.
The Duke was a big art enthusiast who supported Goethe with his works and collected art throughout Europe. He worked on educational reform and funded the Weimar Princely Free Drawing school, an art and literature educational establishment.
References:
News from Berlin