News from Berlin
German and Nigerian Officials Discuss Security Cooperation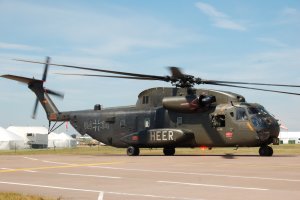 News from Berlin – Germany is offering its support in the fight against the insurgency in Nigeria. Officials from both countries are meeting in the Nigerian capital, Abuja, to discuss ways of cooperating in the fight against insurgents. These consultations take place under the umbrella of the working group of the Nigerian-German Bi-national Commission, while being led by Markus Ederer, the German Foreign Affairs Secretary of State, and Martin Uhomoihbi, the Permanent Secretary from the Nigerian Ministry of Foreign Affairs.
The consultations are set to focus on modernizing the police and armed forces of Nigeria. Also, the discussions seek to intensify cooperation in crisis and border management. The regional security issues arising from Mali, Chad and the Central African Republic are to be on the agenda too. Moreover, inter-religious relations and the 2015 general elections are looked at by the two parties.
In June Germany's Foreign Minister, Frank-Walter Steinmeier, already stated Germany's support for Abuja in its fight against the insurgency. Berlin had already offered to set up support projects for the families and communities affected by the April kidnapping of school girls in the state of Borno. Germany's support for Nigeria is especially welcomed in a period when the terrorist group Boko Haram has been identified by the UN as the perpetrator of nearly 20 attacks in the past weeks.
News from Berlin – Berlin Global