Former Refugee Becomes Candidate in Berlin State Election
SPD candidate Maja Lasic's campaign focuses on integration policies and the promotion of a 'welcome culture' in her seat of Wedding
September 22nd, 2016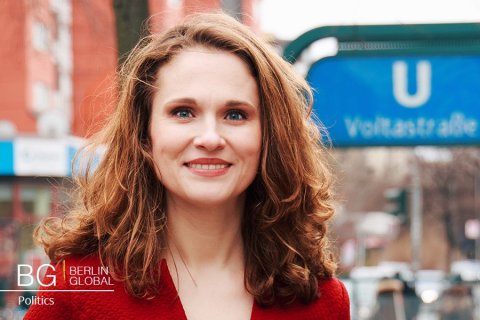 The Social Democratic Party (SPD) candidate for the multicultural district of Wedding in this year's Berlin state elections is 37-year-old Maja Lasic, a former refugee who had to flee her country during the Yugoslav war. Her prime focus is on education, integration policies and the promotion of a so-called 'welcome culture'. Elections will take place in Berlin on Sunday the 18th of September 2016.
Lasic's focus on integration and promoting a 'welcome culture' during the upcoming state election is understandable, as she herself came to Berlin as a refugee. Lasic, who was born in Bosnia and Herzegovina and later lived in Serbia, had to flee Belgrade when she was just 14 because of Yugoslav war.
Through this experience, Lasic is experienced in what it is like to come to Germany as a refugee. While it was not easy, she nevertheless managed to pursue a successful career in the pharmaceutical industry.
Lasic claims that without her formative years at school in Germany, she would have never reached her success. For this reason, education is one of the primary focuses of Lasic's campaign. The SPD candidate believes that only education can lead towards the integration of refugees into the job market, and therefore towards their overall successful integration into society. This, she believes, is in turn the key to combating the rising nationalistic and anti-immigration sentiment across Europe.
However, Lasic acknowledges that some refugees will have to accept jobs for which they are over-qualified or will have to work in low-skilled or un-skilled jobs.
Overall, Lasic believes it is possible to change the lives of children, which is why she is ascribing so much value to education throughout her campaign. In her words, the school years that Lasic spent in Germany were paramount on the road towards her integration into German society, her acquisition of German citizenship and to her eventually becoming the SPD candidate for Wedding.
References:
News from Berlin