Film Screening and Culinary Experience at the Indian Embassy in Berlin
The Indian Embassy in Berlin Has Organized a Bollywood Movie Screening and Will Be Offering Samosa – a Traditional Dish – to the Guests.
July 07th, 2015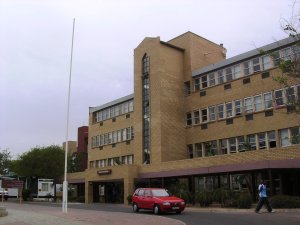 On Wednesday, July 22nd, the Indian Embassy in Berlin will welcome visitors for a Bollywood movie screening. There will also be samosa on offer during the film intermissions. Samosa is a popular fried or baked snack in India, as well as in other parts of the world such as Central and Southwest Asia, and the Mediterranean.
The film "PK", directed by Rajkumar Hirani, will be screened in Hindi with German subtitles. It tells the story of a friendly alien who landed on Earth in order to explore the planet. However, on his first day he loses his amulet and is told that only God can help him find his most precious possession. The alien thus begins a fun, action-packed journey through different regions on Earth, discovering various people and religions.
The film features Aamir Khan in the leading role, who is one of the most popular Bollywood actors, and combines his unique sense of humor with a charming personality. Khan is the recipient of multiple awards, including four National Film Awards. He was honored by the Government of India in 2003 and 2010 for his outstanding work,.
The film also features Anushka Sharma, Sushant Singh Rajput, Boman Irani, Saurabh Shukla and Sanjay Dutt.
The entrance is free for the maximum of 200 guests. In order to participate in the event, ID or a valid passport will be necessary.
Address: Tiergartenstr. 17. 10785 Berlin. Bus 200 Tiergartenstraße.
References and Links
News from Berlin
Alice Zhubanova, Berlin Global