Fête de la Musique: Music Everywhere, a Concert Nowhere
Musicians and music lovers from over 700 cities worldwide celebrate the beginning of summer with an open air music festival.
June 16th, 2015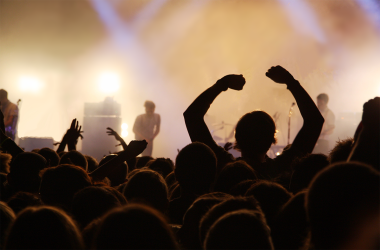 On Sunday, June 21st, it will be possible to listen to all styles of music in many locations across Berlin. Bands, orchestras, and DJs will perform music in the streets and in other public spaces, creating a joyful atmosphere.
The "Fête de la musique" or World Music Day is not a Berlin event per se: this season, the summertime musical event will draw music lovers to many places worldwide, and to about 50 cities in Germany alone.
The idea of this annual music celebration is attributed to Jack Lang, former French Minister of Culture. During the 80's he realized that in France, five million people, one in two children, played a musical instrument, and he began to dream of a way to bring people together and play music out on the streets. If in the beginning the festival was just an idealistic project with only a few powerful connections, three decades later it has become a global success. It is now an international phenomenon, celebrated on the same day in 120 countries, including Italy, Russia, Australia, Peru, Brazil, Ecuador, Mexico, Canada, the United States, and Japan.
The motto of the event is "Faites de la musique", a French expression for "make music" and a homophone of "Fete de la Musique". There is just one and simple rule: it is strictly a non-commercial event, all concerts must be free to the public, and all performers donate their time for free.
Berlin celebrated its first Fête de la Musique in 1995 and it has since been organized by the Fête Company. Having started as a small movement, the festival has since grown into one of the largest and most widely attended music festivals in Berlin, taking place in all districts of the city.
News from Berlin
Cecilia Pinelli, Berlin Global