Experience A Merge Of European Sounds
The Estonian Embassy in Berlin welcomes musicians from the Baltic
September 05th, 2019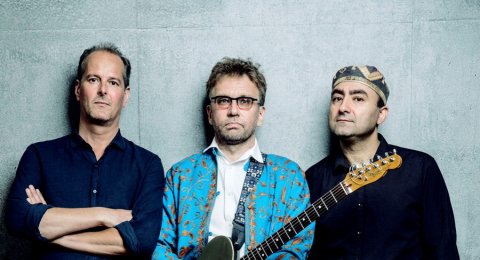 For the sixth time, the My Unique Jazz Festival of EUNIC Berlin will take place from 27. September - 6. October at the Schlot Art Factory. Present will be three of the most active jazz musicians of the Baltic Sooäär, Yaralyan, Ounaskari respectively from Estonia, Armenia and Finland, who established a trio in 2016.
The Nordic Mood of their music is focused on melodies, including Armenian music and improvisations on themes by J. S. Bach. They are three of the most prominent and profound improvisers of Lithuanian jazz scene with their unique sound of acoustic instruments with "live" electronics.
Their music is spontaneous, with an unpredictable act of creativity, wisdom, spirituality and energy drawing you away from the present. They play in their own manner and approach sound in a mean, which has never been done or seen before.
Experience musicians of different nationalities play together, creating a space where diverse sounds from European jazz with its different roots, dialects and impulses merge into a European sound.
References:
News from Berlin