Exhibition Connecting Afro Futures
Connecting Afro Futures in Berlin, a unique experience to discover African culture during three months
August 26th, 2019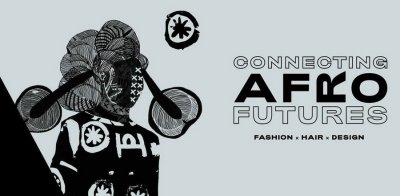 From August 24th to 1st December 2019 it will be available the exhibition: Connecting Afro Futures, fashion – hair – design, it will be located at Kunstgewerbemuseum, the museum of Decorative Arts. The show was projected and organized by designer Beatrice Angut Oola, she is also expert in cultural events in all Europe and is a member of African Fashion Now team.
The exhibition includes a series of different events and they deal with important topics like politics, history amd economics, but they are addressed through multimedia exhibitions and installations.
Moreover, Connecting Afro Futures try to find its own place between western fashion, it polemics over the hegemony of the western fashion world.  For this reason the event aims also to  introduce the African haute couture and art market within the European market.
A lot of african artists and designer are invited to contribute to the show, the exhibition coordinator left them carte blanche to leave them free to express their own idea of african continent.
These events rapresent a way to discover sides of this continent that are still undervalued today., that because we always think about Africa only for poverty, wars and postcolonialism problems.
Instead, it is fondamental to consider these countries as different nations whom have their own traditions, culture and beliefs.
In fact, this festival show the positive aspects about Africa, it focus on different kinds of art to build a complete exhibition to totally immerse the viewer in african culture.
These events are a great result of what cultural diplomacy can reach, not only beacuse it wants to share the richness of a geographically distant culture; but also because it acts in a positive and innovative way.
References:
News from Berlin