Deutsche Telekom AG starts Fashion Fusion Challenge
International mind mapping competition for smart fashion
June 10th, 2016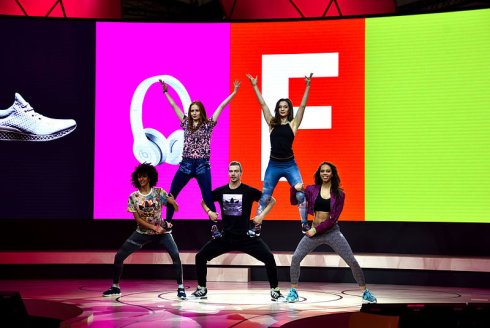 High-tech and fashion melt together into intelligent and functional smart-fashion. This is the new mission of Germany´s biggest Telecommunication Service cooperation.
As a life-style brand, Deutsche Telekom AG is keen on shaping the future fashion world of tomorrow with innovative ideas. Together with renown partners, innovative brands and pacemakers from fashion and the tech market, they offer young talents from Europe the unique chance to engage with professionals to realize their visionary concepts of high-tech clothing and digital lifestyle products. Fashion fusion is supported by Intel, Wired, FashionTech Berlin, Universität der Künste Berlin, hub:raum and Elektocouture. Young people have the chance to interact with Professionals from the manufacturing industry, the fashion and the start-up scene to establish their products on the market.
Claudia Nemat, the board director of Deutsche Telekom and patron of Fashion Fusion says, "It is vitally important for us to be a development partner for innovative and cross-linked products and services."
Students, young professionals and start-ups involved in fashion, design and technology can hand in their concepts in three categories: Connected Devices and Accessories, Digitally Enhanced Fashion and Smart Devices. A jury consisting of renowned agents from the industry as Anita Tillmann (Premium Exhibition), Dirk Schönberger (Adidas), Christin Eisenschmid (Intel DE), Gesche Joost (Ambassador of Digital Change) or Nikolaus Röttger (Chief Editor WIRED Germany) will select the best and most innovative ideas.
Focus is on the development of relevant, functional, sustainable and sought-after smart fashion, which will enrich people's lives in the long term. The winning team will receive an award of 20.000 Euro and its prototype will be presented at the Berlin Fashion Week in January 2017.
The application process for the competition is on going. Closing day is August 1st, 2016.
References and Links
News from Berlin
Vanja Lukenic, Berlin Global