News from Berlin
Cultural Events Performed by Slovak Artist in Berlin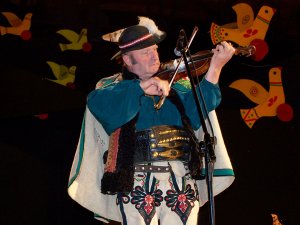 News from Berlin- The Slovak Institute in Berlin wants to bring attention to cultural events taking place that are presented by Slovak artists. Berlin is a city of artistic opportunity, and this is a fact that artists from Slovakia are aware of. Because of this we can expect more interesting performances from the artists of this country.
The first of these performances will take place in Kommunikationszentrum der WMF, Geislingen an der Steige and will be performed by the Hugo Kauder Trio composed of Ivan Danko (Oboe), Robert Lakatos (Viola) and Ladislav Fanzowitz (Piano). If you like classical music and want to witness the work of good musicians, you are welcome to this performance.
The second performance will take place on October 26th around 19:30 in Gemeindehaus Uhlbach, Passeier Str. 7. During this performance you will hear legendary arias such as "La Bohemia, La Traviata, My Fair Lady, Hello Dolly" and many more operas, operettas and musicals. This performance holds the name "Auf Den Flügent Des Gesands" and the band consists of Gabriela Pittnerová (Soprano), Elena Pittner and Erika Hornis (Piano) and Peter Constantin (Contrabass).
On October 29th the screening event of Kristina Forbat will take place in Berlin. The movie is based on stories of individuals in the multicultural history of Kosice (European capital of Culture of 2013). She also obtained a scholarship from Deutsches Kulturalforum for East Europe for this project. For those interested in this event, it will take place in Filmraum Hamburg, Müggenkampstr. 45.
News from Berlin - Berlin Global