Consul General Heike Fuller Speaks at the 2019 Atlanta Jewish Film Festival
For the past 11 years, the festival has served as a tool to strengthen ties between Germany and the United States
March 04th, 2019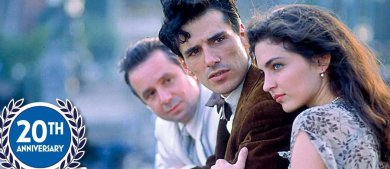 Founded in 2000, the festival has been exploring the Jewish experience through film, with particular focus on Jewish culture and the connection between the Jewish community and the world. The festival has been openly supported by the German Consulate General Atlanta since 2008.
Consul General Dr. Heike Fuller had the honor to introduce the German film "Gloomy Sunday" before its screening on February 20th, 2019. The Film tells a story of a love triangle between two Jewish men and one Jewish woman, disrupted by a Nazi. The melodramatic story was praised both by the critics and the audience and won the German Academy Award for Best Screenplay and the Bavarian Film Award for Best Direction and Cinematography.
Dr. Heike Fuller's introduction of the film was a part of the so-called Wunderbar Together initiative, which celebrates and promotes the German-American friendship through arts, culture, language, sports, and business.
References:
News from Berlin