News from Berlin
Chinese Prime Minister Visits Germany to Open New Opportunities for Sino-European Partnership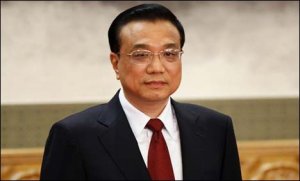 News from Berlin – Chinese Premier Li Keqiang will be visiting the country and will be co-chairing the third round of the China-Germany Intergovernmental Consultations together with German Chancellor Angela Merkel.
His visit raises expectations concerning the strengthening of political and economical cooperation between the two countries; the leaders' discussion agenda includes topics such as urbanization, environmental protection, and balancing sustainable growth, as was announced by chief representative of the Delegation of German Industry and Commerce Beijing, Alexandra Voss. The Chinese leader is supposed to provide companies with "a detailed insight into his reform agenda for the coming years", explained chief executive officer of the Hamburg Chamber of Commerce Hans-Joerg Schmidt-Trenz; a China-Germany cooperation guideline should furthermore be formulated by both sides, promoting cooperation guidelines and inter-governmental agreements.
"The two governments will focus their consultations on formulating an action program to develop their strategic partnership and promote their pragmatic cooperation in trade, economy, technology and other fields, especially in the area of innovation", explained former Chinese ambassador to Germany Mei Zhaorong.
Chinese-German cooperation has been particularly active since the beginning of this year and frequent exchanges of diplomatic visits have been taking place. Chinese President Xi Jinping has in fact visited the country in March, to be followed by a tour of Chancellor Angela Merkel to China four months later.
After his stop-over in Germany, Li's diplomatic visit will continue in Russia, Italy and the UN Food and Agricultural Organization (FAO) headquarters, to finally reach the Italian city of Milan for the Asia-Europe Meeting (ASEM) from October 16th to 17th. The visit to the FAO headquarters in particular will be the first during his presidency, thus representing a milestone for international cooperation in non-traditional security fields between China and the world.
News from Berlin – Berlin Global