Buddha Brings Guanyin to Berlin's Chinese Cultural Center
The close-up series of Asian cinema continues
August 18th, 2016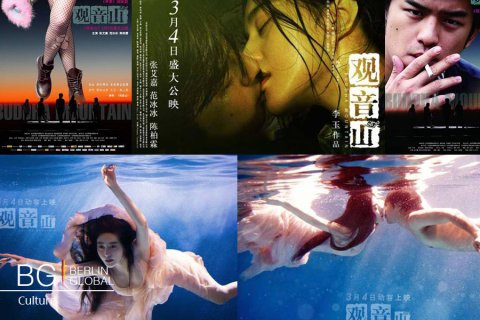 "Guanyin Mountain" (观音山), directed by Li Yu, is set to be the next feature film at the Chinese Cultural Center in Berlin on the 29th of August 2016 at 7 PM local time.
Nanfeng, a bar singer, Dingbo and Feizao are the main protagonists of the story. They share a similar fate, illness inherited from their families, thus making them vulnerable and rebellious characters. They represent the typology of three youngsters who spend most of their time hanging around bars, striving to protect themselves.
In contrast, they live with a middle-aged pessimistic and desperate woman named Chang Yueqin. This setting represents, therefore, the clashing of different generations which learn from each other to settle down disputes, gradually psychological injuries of one another in their attempt to understand how to bring love and warmth in their lives.
How will their relationship evolve and what will they learn from each other? Will the lives of the young people change? Will they ever make the same mistakes? Answers to these questions can be answered only after seeing the movie.
The film, which is 100 minutes in length, will be shown in Chinese with German subtitles.
The Chinese Cultural Center in Berlin, located in Klingelhöferstr. 21, is a cultural institution of the People's Republic of China. Established by means of the Cultural Agreement between the German and Chinese governments, the status of this institutions corresponds to the German Goethe-Institute in China.
Amongst its objectives are to bring a broad public from Germany closer to Chinese culture, art and education, promoting therefore cultural exchanges and enhancing mutual understanding and people-to-people cooperation.
References:
News from Berlin