Solidarity and Tolerance vs. Violent Extremism
Moroccan community radio has the potential to be used as a tool in countering violent extremism
September 17th, 2019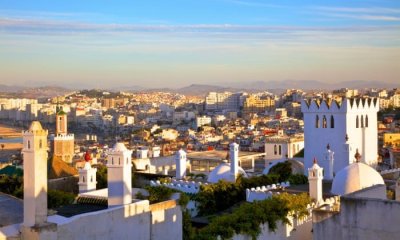 Similar to many other countries in the region, violent extremism groups and ideologies pose a threat to Moroccan society and the stability of the country. In response, the government has pursued a highly security-based approach including dismantling around 180 terrorist cells between 2002 and 2018. This has fueled radicalization in the country.
Following a workshop hosted by the German Council on Foreign Relations' Middle East and North Africa Program that ended in the spring of 2019, participants wrote a paper on Violent Extremism in Morocco. The aim of the workshop was to promote think tank work concerning research about the relations between the EU and countries in north Africa. The project is supported by the German Federal Foreign Office and the Institute for Foreign Cultural Relations.
During the past years, Morocco has worked to establish itself as a geopolitical actor in the continent by furthering the economic integration with Sub-Saharan Africa. To this end, Morocco has not only increased its economic and diplomatic ties with neighboring countries but has also used its new migration policy as a soft diplomacy tool.
In addition to Countering Violent Extremism (CVE) programs, targeted policies to support socio-economic development could help to tackle radicalization. The economic cooperation with neighboring countries in the Sub-Saharan region can offer new opportunities to meet such an end. Lasting development can be achieved by engaging with both public and private sector representatives in the region.
Ideologically motivated violence often flourishes in communities with very limited prospects for development. Raising awareness about the threats of extremism and violent narratives requires the constant engagement of local broadcasting media. The country's communication landscape is increasingly gravitating towards alternative media as tools for broadcasting and voicing peoples' demands and realities. Within that landscape, community radios can help nurture a culture of civil engagement by addressing neighborhood issues or marginalized groups. Community radio could be a platform for political dialogue to cultivate active, engaged and tolerant social practices.
If strategically exploited, community radios can help transform both individual and group attitudes through broadcast and online discussion to broaden debate and regional knowledge and thus play an important role in countering violent extremism.
References:
News from Berlin