Berlin Celebrates Eddie Rosner
Berlin recognizes the accomplishments of a German jazz musician that found fame in the Soviet Union
June 06th, 2018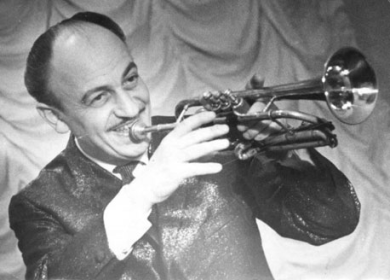 On May 27th, Berlin unveiled a plaque to commemorate the life and career of the German musician, Eddie Rosner, who gained significant fame in the Soviet Union and led the Russian jazz movement.
On May 27th, Berlin commemorated jazz musician, Eddie Rosner, with the unveiling of a plaque in recognition of the 45th anniversary of Rosner's return to Germany. Eddie Rosner, a native of Germany, started his career in the city of Berlin, but left for 40 years to gain fame in Poland and then the Soviet Union. In the Soviet Union, Rosner gained notoriety for his musical talent and became a leader of the Russian jazz scene. Rosner became revered for his talent and hits such as "Caravan" and "St. Louis Blues." His success inspired a legion of future musicians, and he taught many up and coming artists during his time in the Soviet Union. His work also helped to motivate the Soviet people during tough times, including World War II. Rosner returned to Berlin in the 1970s where he stayed until he passed away.
The plaque honouring Rosner is sponsored by the Eddie Rosner and Oskar Strock Heritage Society and the International Corporation for Multimedia Culture and European Communication. It is meant to recognize Rosner's achievements and his contributions to intercultural exchange. Rosner, a German Jew, brought music, originating from African American populations in the United States, to the Soviet Union. Rosner serves as an embodiment of the success that can happen when someone bridges cultural divides and creates something vibrant and new through the interconnected medium of music.
Location: Gormannstraße 11, 10119 Berlin
Reference:
News from Berlin