Arab Songs Performed in Berlin
Algerian singer to perform in Berlin on June 6th
May 22nd, 2019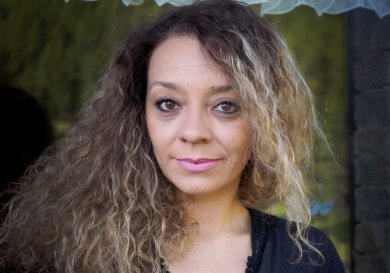 The Arab Song Jam showcases singers who perform interpretations of traditional and popular Arabic songs. It offers a glimpse to several different countries and their music.
This time the Arab Song Jam is a concert series that brings Arab songs to the stage of the Werkstatt der Kulturen. The concert series bases its format on the Black American jam session culture of the 1940s. The first set of the evening was presented by a regular trio or quartet, while the second set had musicians new to the city introduced by the band leader.
Similar to the jazz jam sessions in all cities around the world being oriented towards The Real Book's jazz standards, the new concert series "Arab Song Jam" makes use of the rich treasures of the Arab song repertoire, that were made famous throughout the Arab world by legendary singers such as Oum Kalthoum from Cairo and Fairuz from Beirut, as well as traditional works.
In June the concert series will have the singer Mona Boutchebak performing in Berlin. Boutchebak was born in 1978 in the capital of Algeria, Algiers, and more specifically in its famous district of Bab-El-Oued. When she was five, she began to learn classical music at the Conservatory of Algiers and studied Arab Andalusian music from 1989 to 2003 in three prestigious schools: El Mossilia, Es Sendousia and El Inchirah.
Mona studied the complex ways of Arab Andalusian music, the nubas, the poems. She quickly became a soloist and musician who plays kuitra and lute, a soloist for the Tlemcen Orchestra and founder of the band Les Orientales.
Mona Boutchebak will perform at the Werkstatt der Kulturen on 6th June 2019 at 7.30pm.
References:
News from Berlin