Afrikamera 2018 – Horn of Africa Film Festival
Promoting intercultural dialogue between Africa and Germany
November 13th, 2018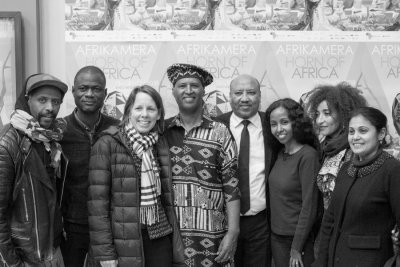 The main aim of "AFRIKAMERA - current African cinema" film festival is to raise awareness towards contemporary African film production in Berlin.
The event AFRIKAMERA is organized by the nonprofit cultural association, toucouler e.V. every year since 2007, and seeks to provide a permanent platform for dialogue between African moviemakers and the Berliner audience. AFRIKAMERA places huge emphasis on contrasting the stereotype images and opinions regarding the African continent by presenting the overwhelming diversity and current developments of the region.  
In the Horn of Africa region cinema looks back on a long tradition, although the region is not best known for its cinema culture. AFRIKAMERA 2018 presented a selection of current documentary and feature films from and about the Horn of Africa region as well as from other neighboring countries such as Uganda, Rwanda and Kenya.
References:
News from Berlin